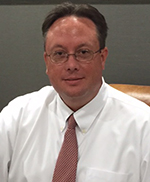 Jay Mackler
Managing Director, DWA
Financial Advisor, RJFS
j.mackler@dogwoodwa.com
James Mackler provides confidence to individuals by preparing a sound financial plan, reviewing, and making adjustments as clients move through their stages of life.
Passionate about preparing individuals for retirement, Jay has been helping clients reach their strategic goals for nearly 22 years, experiencing both challenging and rewarding market cycles. Jay earned his bachelor's degree in International Business from the University of Georgia. He is also Series 7, 66 and 31 registered and holds licenses for Life, Health and Variable Insurance.
Jay is guided by a set of core principles: acting in the best interest of his clients, providing objective financial advice tailored to each client's needs and maintaining the highest levels of ethical and professional standards. He believes this commitment to ethics and professionalism sets him and Dogwood Wealth Advisors apart from other financial professionals.
Using a transparent, straightforward approach to planning, Jay begins by listening to discern the client's short and long-term priorities. He then recommends a customized investment portfolio to address each goal. Whether the outcome is wealth accumulation, deriving income during retirement or preserving and passing along a legacy, Jay will construct and implement a personalized plan to help achieve the goal.
Supporting charitable organizations that benefit children are important to Jay and his family, such as Children's Healthcare of Atlanta, Cavalry Children's Home, Noah's Ark and the Shriners Hospital in Lexington, KY.
Jay and his wife are family oriented and have two children that play volleyball and lacrosse. He is an avid fan of college football and basketball. Jay is a fan of classic cars, and he and the family often take their 1965 convertible Mustang out for weekend drives. A native of the metro Atlanta area, Jay is a fan of all things Georgia, but he enjoys meeting new people from other places and learning about their life experiences and hometown traditions.