We appreciate the time and effort you are putting into finding a qualified SmartVestor Pro. It can be emotionally tolling to find someone you trust with something as important as your finances. Craig Houck is part of the SmartVestor program, which is recommended by Dave Ramsey and the Ramsey Solutions organization to help you connect with investing professionals for help with retirement, college savings, and other investments.
Advisors who follow Dave Ramsey's philosophies and are carefully selected to be a part of the SmartVestor program. SmartVestor Pros are held to a high standard of excellence while staying committed to educating and empowering their clients. We have earned our position as SmartVestor Pro because of our experience in the industry and our drive to help others.
The SmartVestor approach involves creating a plan provides not only direction, but also an integrated strategy to try and better your overall financial life over time. A comprehensive plan takes into consideration the entirety of your financial life. Our process gives us an orderly way to identify relevant strategies for moving forward and fully addressing your needs.
We stand ready to serve as your trusted financial counselor who understands and cares about the goals you have for your family and your future. We know that your objectives and aspirations are uniquely yours - and deserve a strategy and plan customized specifically to you.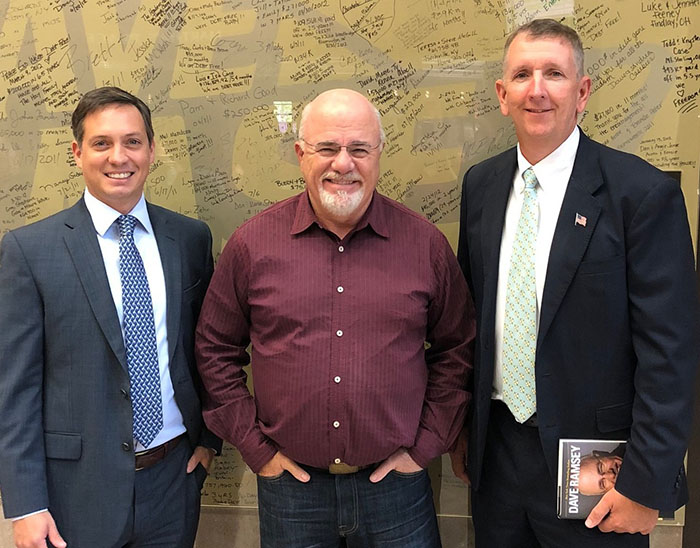 SmartVestor™ is an advertising service for investing professionals. Advertising fees are not connected to any commission, portfolio, service, product, or other service offered or rendered by any SmartVestor Pros.

SmartVestor Pros are subject to initial vetting by Ramsey Solutions, and they affirm a Code of Conduct. SmartVestor Pros are not employees or agents of Ramsey Solutions. Neither Ramsey Solutions nor its affiliates are engaged in rendering investing or other professional advice. Ramsey Solutions does not receive, control, access, or monitor client funds, accounts, or portfolios. Ramsey Solutions does not warrant any services of SmartVestor Pros and makes no claim or promise of any result or success of retaining a SmartVestor Pro. Your use of SmartVestor, including the decision to retain the services of any SmartVestor Pro, is at your sole discretion and risk. Any services rendered by SmartVestor Pros you contact are solely that of the SmartVestor Pro. Raymond James Financial Services does not endorse and is not associated with Dave Ramsey or the SmartVestor program.